Events of 2020
Capturing the wonderful memories of the year
Sunday School Anniversary 2020
First ever virtual anniversary!
September 27, 2020
An evening filled with music, dances, dramas (and more!) is an amazing way to spend a Sunday night. Children, youth, and adults alike brought out their talents in performances. It was an amazing online experience; first time ever here at KPC. Students and teachers demonstrated how to make use of technology to glorify God during the time of uncertainty.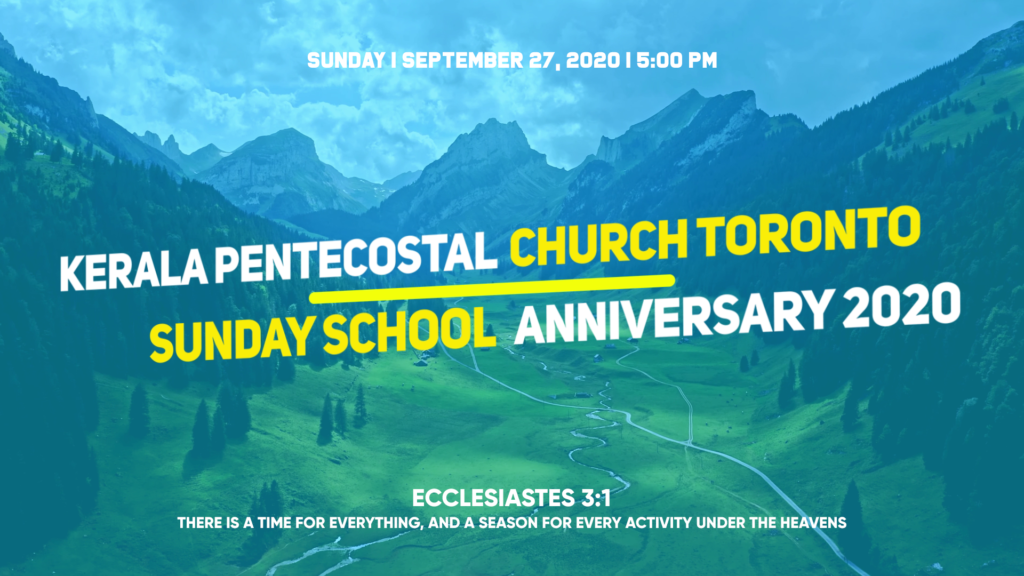 March 8, 2020
Children are a gift from God and it is the parent's responsibility to teach and train the child in God's Word. Bro. Vinny Koshy and Sis. Rinny Vinny makes a commitment before the Lord to raise their child according to God's Word and God's ways.